custom wood garage door gallery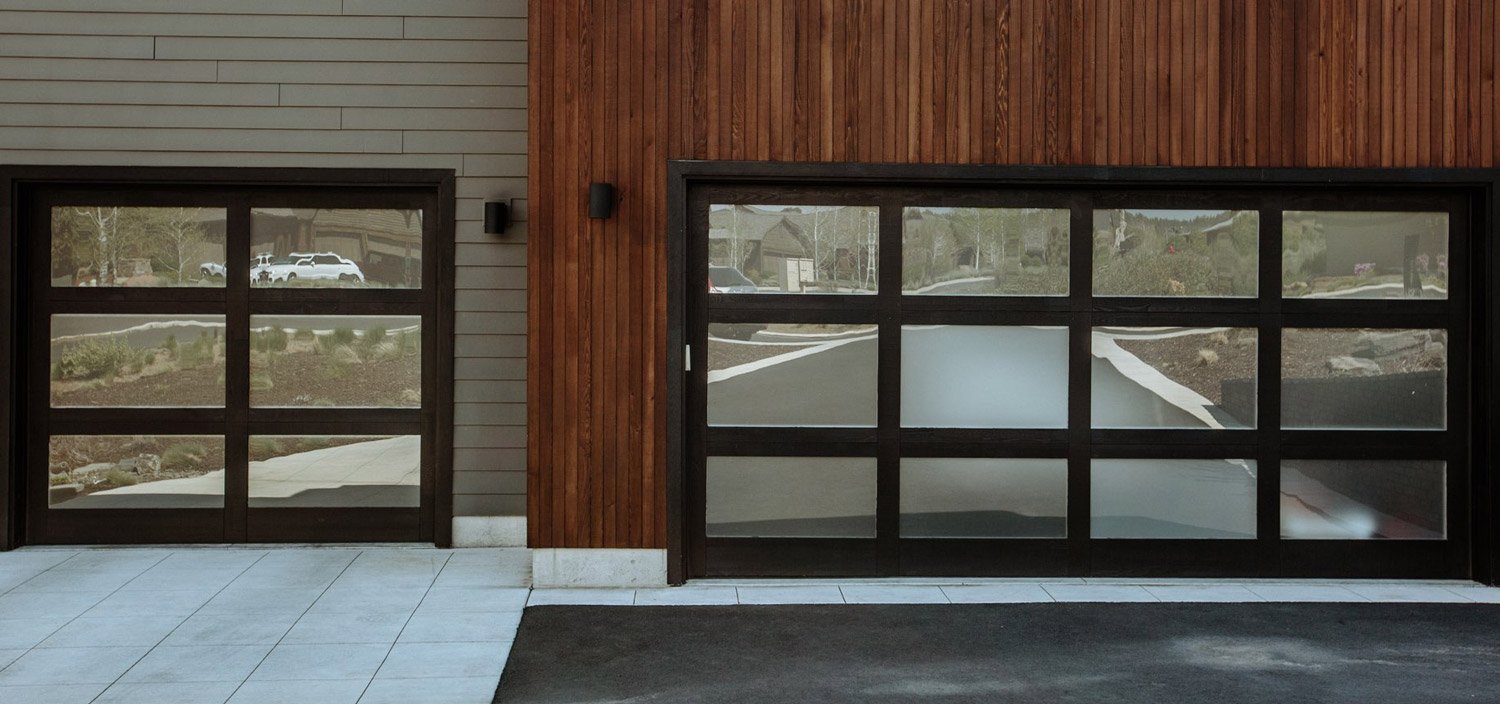 These handcrafted custom wood doors give the full view effect but keep the classic feel of a wood door. They feature a ⅛ Forest trim border, painted black and all sections have full view glass that is ½" insulated, satin-etched, and tempered.



These elegant and unique garage doors featured custom arches with ½" insulated satin etched glass in four out of the five sections.
This custom wood door residential project was made of 1×4 T&G tight knot cedar face with a 1×6 tight knot cedar overlay and design. The 16×9 and 9×9 custom doors also had glass top sections of ⅛" clear glass.
This stunning residential project featured one 18×10 and one 9×8 custom wood door. The doors had a 1×4 T&G tight knot cedar face with a 1×8 tight knot cedar border and design cross bucks with solid square top. The project also featured clavos and latch decorative hardware.