QUALITY GARAGE DOORS SINCE 2005
At Central Oregon Garage Door, we take our craft seriously. Each manufactured and custom garage door that leaves our shop is installed with expert care into your home or business. We have been part of this community since 2005, and we are deeply committed to Central Oregon's residents and businesses.
GARAGE DOORS
SERVICE + REPAIR
WOOD GARAGE DOORS
Central Oregon Garage Door custom wood doors are crafted to your exact specifications. We know every business and every property is unique, which is why our team works closely with you, your architect, or your builder, to make sure your custom wood door is a reflection of your property.
RESIDENTIAL
When building a home, or refurbishing your current one, your garage door is an important element. Our team is dedicated to working with homeowners, builders, and architects to make sure the garage door fits seamlessly into the home's design. Whether you choose a custom or manufactured option, we use the latest designs and materials to give clients the newest and best options available to make the finished product stand out.
SERVICE + REPAIR
Garage doors are our specialty and we'll repair any make, model, or size garage door. Our garage door repair team specializes in repairing broken springs, garage door cables, rollers, and garage door sections. The Central Oregon Garage Door team is here to help.
COMMERCIAL
Our commercial projects cover all types of small or large facilities in Central Oregon. Whatever your garage door needs – from rolling doors to fire doors – we work with your business to find a manufactured or custom solution that's right for you.
Local. Custom. Committed.
At Central Oregon Garage Door, we pride ourselves on quality service and high-end custom doors.
We don't have many bells and whistles, but we do have tons of passion for garage doors with over 65 years of combined knowledge and expertise. For us, building garage doors is about more than springs, programming, and raw materials. It's about keeping your family or business protected, enhancing the beauty of your property, and embracing life's transitions.
Whether you choose a custom or manufactured option, we use the latest technology to find a solution that's right for you or your business.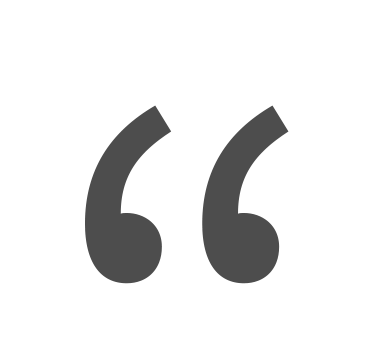 Andrew Cooper
"Great service! Darren and Billy knocked the install out in just over an hour. Highly recommend!"
Vicky Wasserman
"Great experience with John at C.O. Garage Door – very knowledgeable, good communications, and a job well done. Will ask for him in the future."
Christen Bray Lee
"What a great company!!! They were able to help us out the same day and were completely amazing to deal with. Darrin was awesome, quick, professional and very knowledgeable!!!! I cannot wait to use Central Oregon Garage Door when we build our house."
Kristin Paulson
"Yes! These people are top notch on every level! We just had a new garage door opener installed and the process was honest, experienced, and solid! Great job, and thank you to Salvador who was simply on top of all our needs! He did great! Highly recommend these folks!!!"
Jack Stanley
"Thanks for a great install on my shop today on Fontana road. Top notch crew and very happy with the equipment."
Brian
"Our garage door's spring broke on New Year's Eve, so we didn't bother calling until after the holiday, but when I did call at 11:20am, they had a technician out by noon and the door was fixed and running smoothly by 12:45pm." 
Lorri and Marv Weiss
"My husband and I would like to thank you for sending Paul to our rescue yesterday. He was absolutely wonderful! He was able to pinpoint additional issues and, all the while, explain everything to my husband. He has a new name, 'The Garage Door Whisperer'!" 
Jay G.
"Paul and Nate provided excellent and thorough service. I called to have my remotes, keypad, and cars programmed and while they were here they noticed my door needed some adjustments as well. Thanks for taking care of my request AND saving me a future headache." 
Joe B.
"Tony was great, did the job quickly, honestly, and on time. You have a customer for life! Thank you again."  
Joe H.
"Fast, prompt and did what they said plus some extra."
Teresa W.
"Central Oregon Garage Door contacted me right away, quote was reasonable…Came right away and I was back in business just hours after contacting them. Quick service and went the extra mile to make sure everything was working properly." 
Gerry S.
"They came right away. Fixed the problem and performed preventive maintenance." 
Esther O.
"My experience with Central Oregon Garage Door, Inc. was great! I would recommend them in a heartbeat."